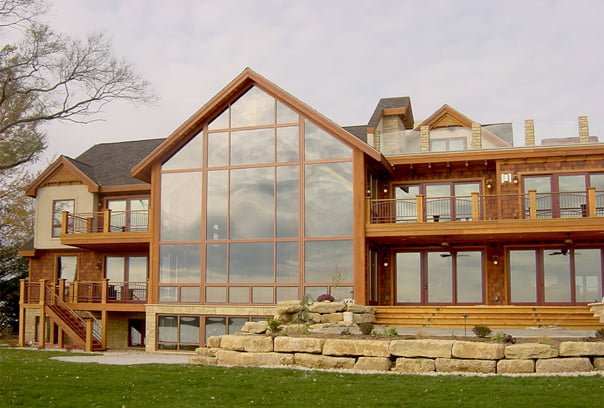 ABOUT HELLENBRAND GLASS
Hellenbrand Glass was founded in 1992
by Todd and Trent Hellenbrand with the goal of offering area architects, builders, and homeowners a first choice, superior solution for all glass and related products.
Leveraging an incredible amount of combined experience in all aspects of the glazing industry, we have been fortunate to expand our capabilities and strengths to meet the needs of our clients. We have combined a team of experts with an array of products and services that uniquely fit the needs of southern Wisconsin. Hellenbrand Glass offers a creative approach to projects and the resources to solve your toughest assignment.
INVESTING TO SERVE YOU BETTER
ADVANCED TECHNOLOGY
From the start, Hellenbrand Glass has invested in advanced equipment and technologies to provide better, faster and more economical solutions. From systems capable of handling larger, more complex glass and sheet metal raw materials, to leading-edge Computer-aided Design (CAD) tools that help to eliminate production and installation problems, Hellenbrand Glass has the infrastructure in place to confidently solve your window and glass needs.
IT STARTS WITH OUR PEOPLE
What truly sets Hellenbrand Glass apart
is the personal, professional edge that will bring your glass project to life. Our staff of more than 40 industry experts bring hundreds of years of experience to every Hellenbrand Glass project – large or small.