GLAZING, STOREFRONTS,

ALUMINUM ENTRANCES,

CURTAIN WALLS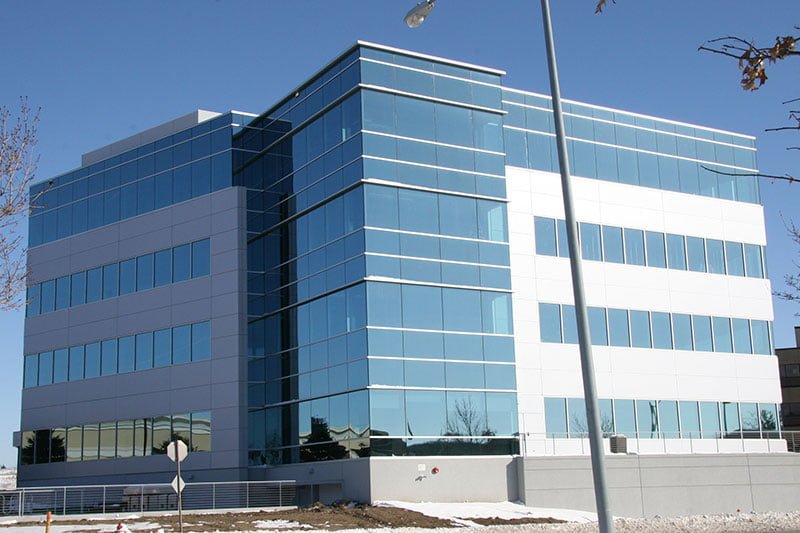 Commercial Glazing Solutions
Commercial Glazing and Specialty Glass
Commercial builders, designers and architects have come to rely on Hellenbrand Glass for much more than a wide array of affordable, high-quality glazing products. They rely on our expertise and knowledge of intricate construction requirements to help make every commercial project – new construction or renovation – to run smoothly and efficiently.
Drawing on experience in designing, building and installing everything from curtain walls and storefronts to entrance doors and all-glass railings – on projects ranging from a single door to tens of thousands of square feet of glass – we have the knowledge to address virtually every commercial glass need.
Hellenbrand Glass is proud to be a dealer of Kawneer products; Kawneer is the major manufacturer of aluminum storefronts and curtain walls in the USA. We believe the Kawneer products are of the highest quality available; therefore Kawneer is our main aluminum storefront and curtain wall supplier. Please contact Hellenbrand Glass and utilize our years of experience for your aluminum storefront and curtain wall requirements.
Aluminum Entrance Doors
STANDARD AND CUSTOM SIZES
Aluminum entrance doors are available in standard and custom sizes. They can be fabricated with many different stile and rail configurations. In addition, they are available in an array of standard and custom finishes. Entrance doors typically have glass infill, however, we can install an aluminum composite panel or even a combination of both. Aluminum entrance door operating hardware is available in standard or custom packages to meet your needs. Aluminum entrances are available with a track system that allows one the choice of security or a sound barrier while also providing the options to create one large area from two smaller spaces. Do not hesitate to call and discuss your requirements for a new aluminum entrance door with the professionals at Hellenbrand Glass.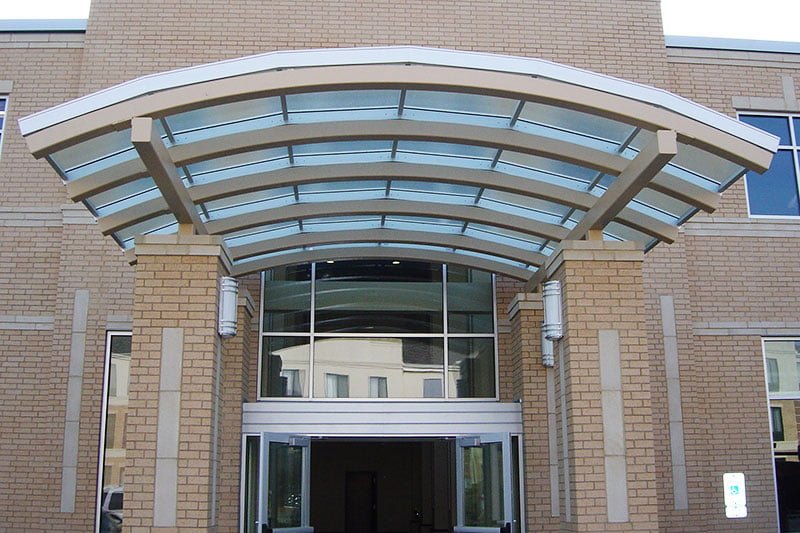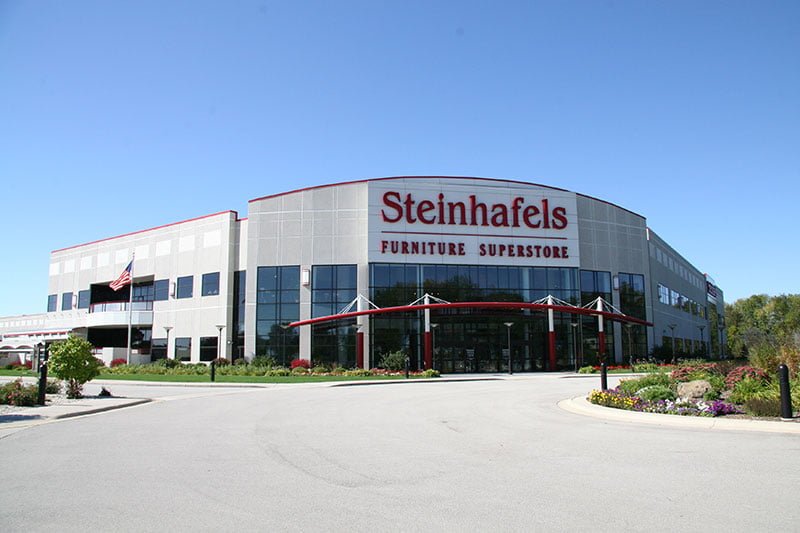 Aluminum Storefronts
The general term "storefronts" is used to describe the largest segment of our commercial business. It refers to the smaller aluminum framing members that are used to glaze openings which vary in width and are typically under 12'-0″ tall. The storefront materials are grouped into different "systems" each of which has their own distinct parts, characteristics and uses. All of the systems are available in anodized, standard paint and custom paint finishes. Please contact Hellenbrand Glass with your project requirements and we will help locate the correct storefront system for you.
CURTAIN WALLS
MANY OPTIONS FOR VARIOUS APPLICATIONS
Curtain wall glazing systems are required when the span of vertical distance in glazing system is quite large or the glazing system must support itself. Curtain walls are available in a variety of sizes to meet your performance demands or aesthetic needs. Curtain walls can be ordered in anodized, standard paint and custom paint finishes. Since curtain walls can cover the entire exterior of a building it is important to know you can have other infill panels in lieu of glass; such as aluminum composite panels or even stone panels. Please do not hesitate to call Hellenbrand Glass with your needs so we may help you find the correct curtain wall for your project.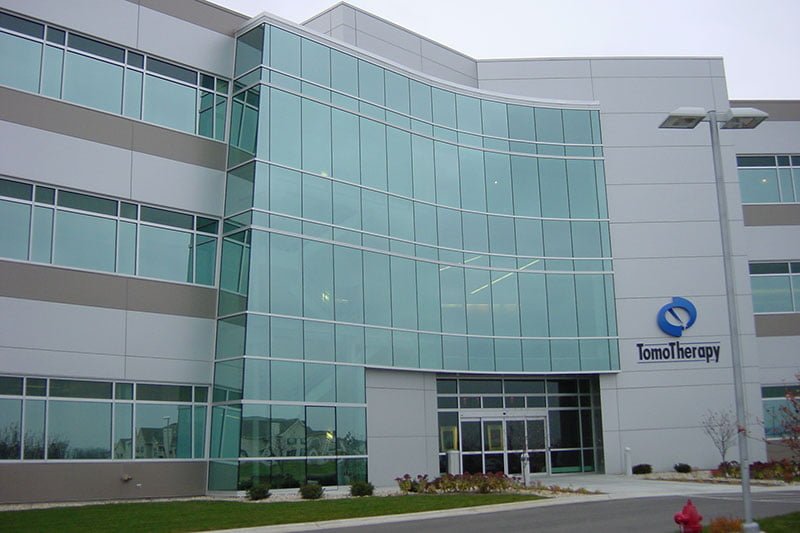 Technologies for greater precision
We use advanced technologies like Auto-CAD and precision manufacturing systems to produce glazing products with optimum accuracy – to provide a perfect fit within the closest possible tolerances every time. We rely on technology to ensure high-quality designs, too. For example, we use the latest computing tools to make sure your project complies with all ASCE and IBC-2000 standards for wind loading.
Our experienced designers and installers work directly with Hellenbrand Glass management to make decisions on-the-spot that enable you to meet tough deadlines without ever sacrificing quality.
We also stay on top of the latest designs and construction methodologies to make sure you have access to a one-stop shop for all of your commercial glazing needs.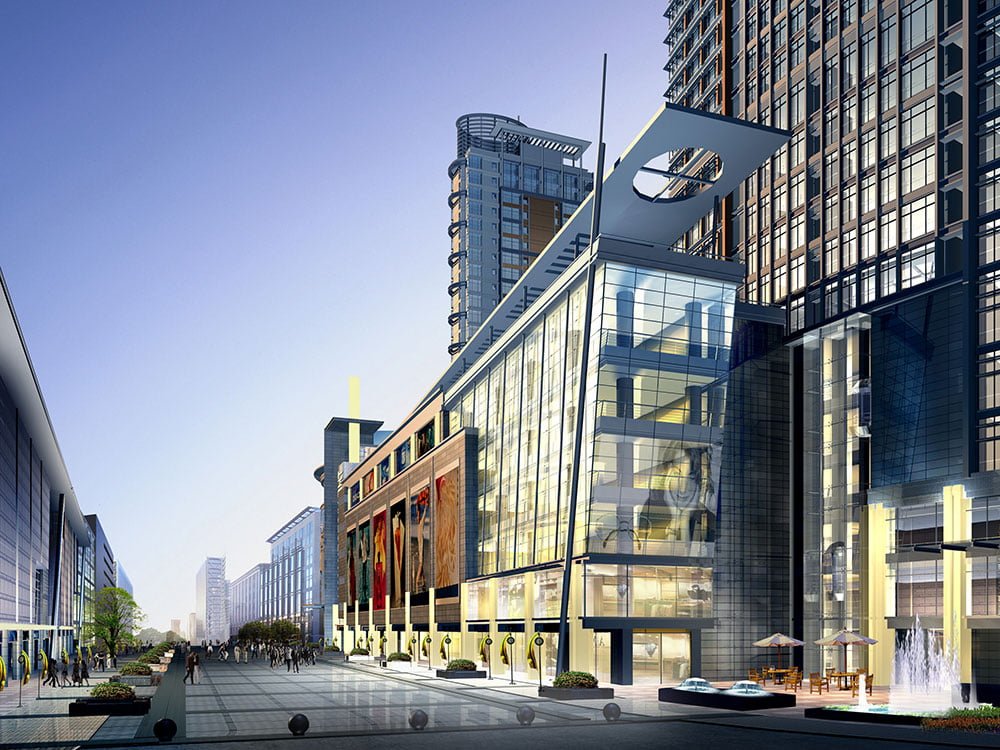 Design Services
If you are thinking of designing a new building or remodeling an existing one the glazing system is an important feature in the look and feel of the facade. It is important that design intent is achieved and the project is "in budget". Many years of experience have taught us to meet all requirements but not to "over" design any aspect. Hellenbrand Glass has provided many different types of materials that can save time and money. We encourage you to let us help you with your design at any level.
PERFORMANCE GLASS PARTNER
Want to find a better, more cost-effective way to do a project? Need to make sure what you've designed will work as expected? Have a difficult glazing that another glazing company couldn't accomplish? Let us show you how our expertise and technology can simplify your glazing project so you can focus on other details.