GLASS TYPES AND APPLICATION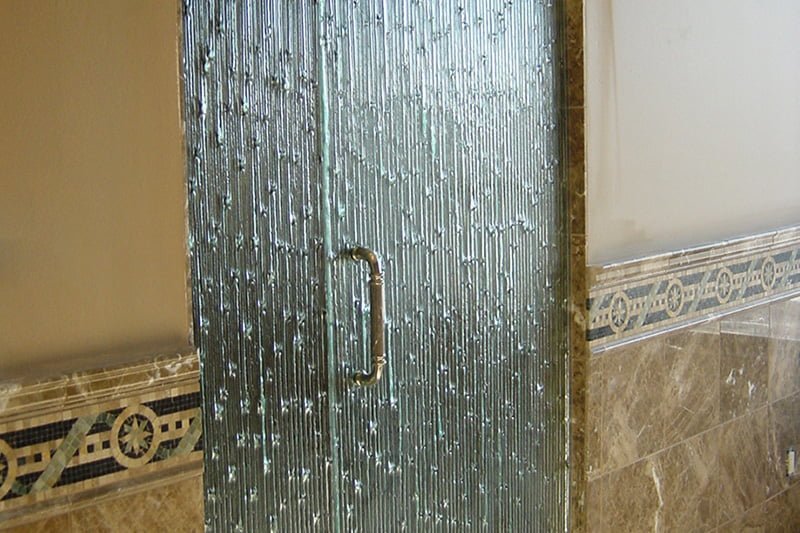 GLASS TYPES
Glass makes up a significant portion of every building – inside and out. Hellenbrand Glass provides a full line of products from leading manufacturers to provide residential buyers, contractors, designers and builders, access to any of their glass needs.
Interior Glass Products
At Hellenbrand Glass, our products are designed with only one need in mind – yours. That means you'll benefit from a perfect blend of style, functionality, durability, and affordability. Take a quick look around your home. From the living room or kitchen, to the bathroom or entryway, you are most likely surrounded by glass of all types. Whether you're seeking replacement glass for existing needs, or planning to redesign using the latest styles of interior glass, Hellenbrand Glass has the products, knowledge, and installation expertise to simplify your job.
Patterned Decorative Glass
Hellenbrand Glass offers a wide variety of patterned, obscure and textured glass products. Patterned glass is used on many applications such as; cabinet doors, entry doors, transom and sidelight areas, room dividers, and shower enclosures to name a few. Our showroom has a large number of samples on hand. We are sure one of our samples will fit your needs.
Our Best Sellers
For cabinet doors, door entry areas, room divider, and many other applications. Typical thickness is 1/16″ thru 1/4″, but not always – check for availability.
Clear Baroque
Clear Seedy
Clear Water
German New Antique (GNA)
Glue Chip
Ground Glass
Austral
Autumn
Chinchilla
Cottswald
Cross Reeded
Flemish
Frosted Delta
Narrow Reeded
Oak Leaf
Reeded
Screen
Spotlyte
Tafetta
Winterlake
Master Care
Optical Fluted
Matelux
Aquatex
Pattern #62
Rolled Glue Chip
Rain
Azuria
English Reeded
Other Types Available
For shower enclosures, entry door areas, room dividers and many other applications. Typical thickness is 1/4" thru 1/2", but not always – check for availability.
Aquatex
Autumn
Azuria
English Reeded
Etched Steam Mist
(Matelux)
Evergreen
Glue Chip (Traditional)
Glue Chip (Rolled)
German New Antique (GNA)
Master Care
Optical Fluted
Pattern #62
Rain
Starphire
Rolled Cas
POPULAR BRANDS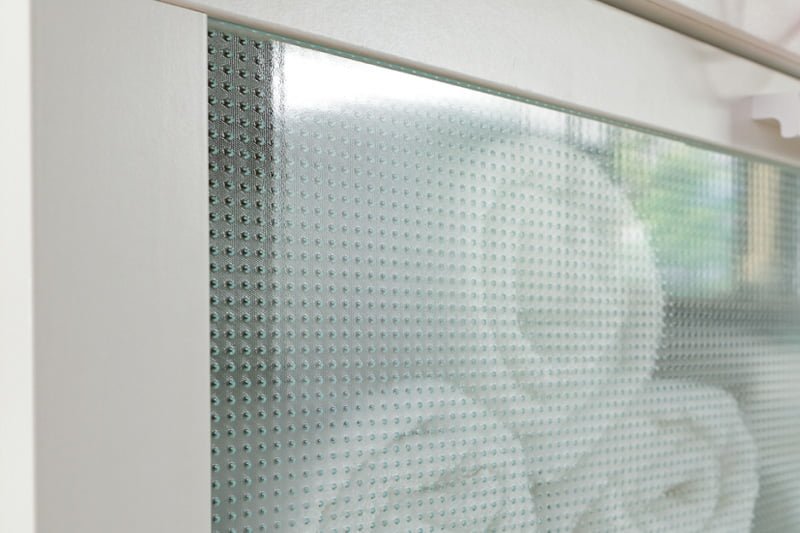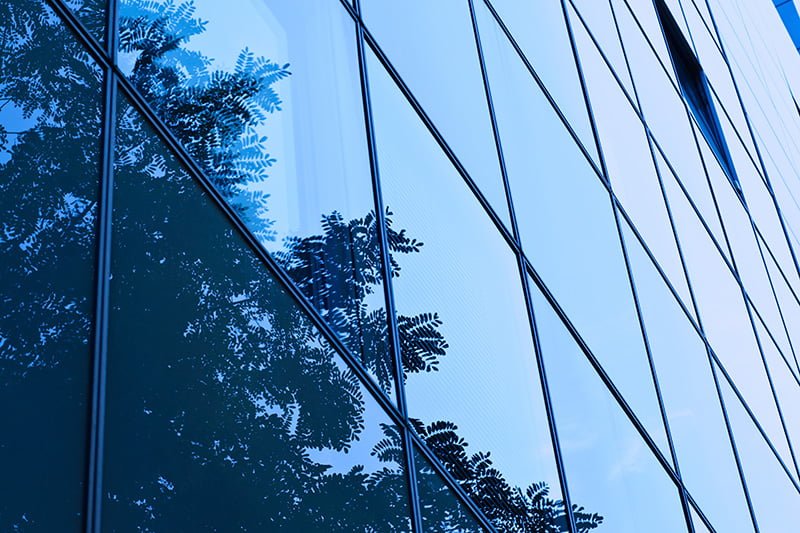 Tinted and Coated Glass
Clear glass was the primary glazing material used in the glass industry for decades. During the past two decades glazing technology has changed greatly. Research and development into different types of glazing has created a new generation of glazing materials. Special tints and coatings have greatly increased energy efficiency in windows and doors.
Low-E
Reflective
Silk Screened
Clear
Self Cleaning
Low-Iron
Grey
Bronze
Green
Blue-Green
Blue
Silver
POPULAR BRANDS
Table Tops and Bar Tops
An easy and affordable way to protect your furniture such as; dining room tables, desks, counter tops, patio furniture, end tables, dressers, bar tops and even restaurant tables is to protect it with glass. Hellenbrand Glass can cut and fit glass to conform to almost any piece of furniture that has a flat top. We are able to cut holes to allow for computer cables, notch a corner for a credenza, cut a radius corner to follow the corners on a desk or even cut an octagon shape for a funky end table. If it's flat, we can cut a piece of glass to protect it.
Another option is to use glass to accent or even replace certain pieces of furniture. Glass can be used just for the top surface of your table, desk or bar or we can design and construct your piece of furniture completely out of glass. With the wide range in selection of tints, glass thicknesses, contoured edges and shapes that Hellenbrand Glass offers, we can help you design whatever you're looking for. Whatever you dream up, if it can be done with glass, Hellenbrand Glass can do it.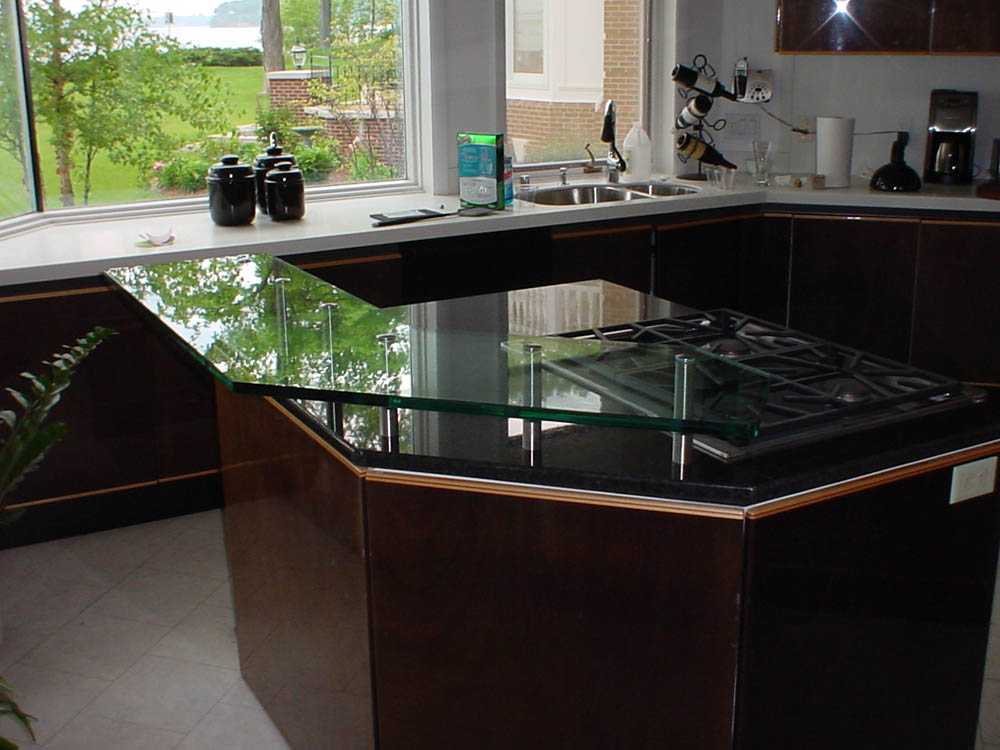 Technologies for greater precision
We use advanced technologies like Auto-CAD and precision manufacturing systems to produce glazing products with optimum accuracy – to provide a perfect fit within the closest possible tolerances every time. We rely on technology to ensure high-quality designs, too. For example, we use the latest computing tools to make sure your project complies with all ASCE and IBC-2000 standards for wind loading.
Our experienced designers and installers work directly with Hellenbrand Glass management to make decisions on-the-spot that enable you to meet tough deadlines without ever sacrificing quality.
We also stay on top of the latest designs and construction methodologies to make sure you have access to a one-stop shop for all of your commercial glazing needs.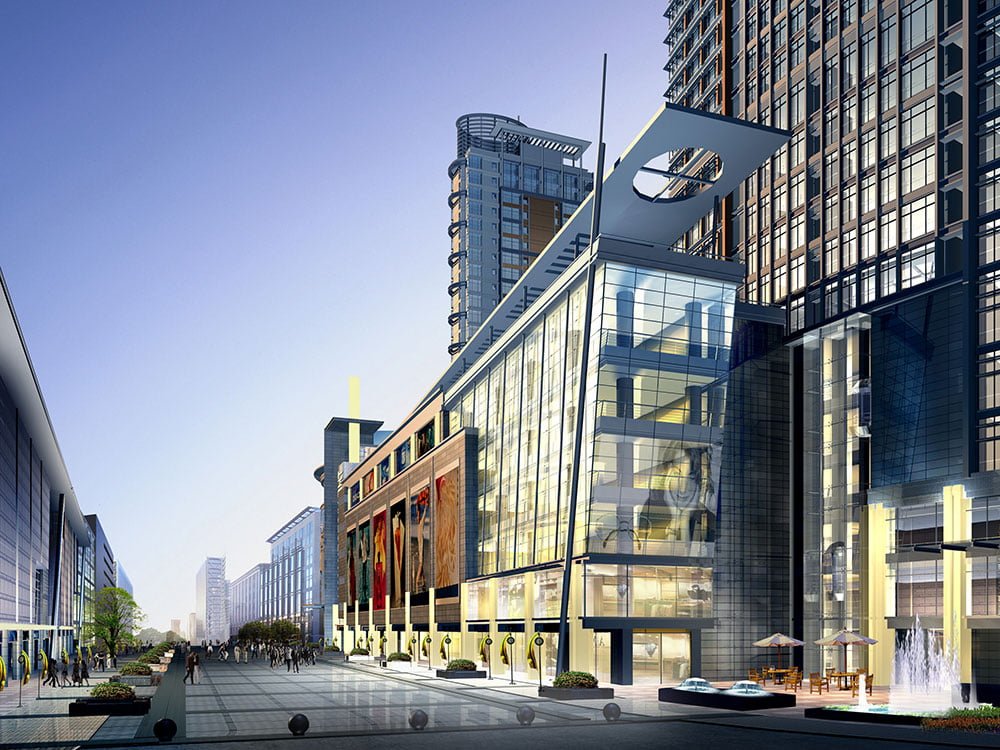 Design Services
If you are thinking of designing a new building or remodeling an existing one the glazing system is an important feature in the look and feel of the facade. It is important that design intent is achieved and the project is "in budget". Many years of experience have taught us to meet all requirements but not to "over" design any aspect. Hellenbrand Glass has provided many different types of materials that can save time and money. We encourage you to let us help you with your design at any level.
PERFORMANCE GLASS PARTNER
Want to find a better, more cost-effective way to do a project? Need to make sure what you've designed will work as expected? Have a difficult glazing that another glazing company couldn't accomplish? Let us show you how our expertise and technology can simplify your glazing project so you can focus on the other details.