Architectural Sheet Metal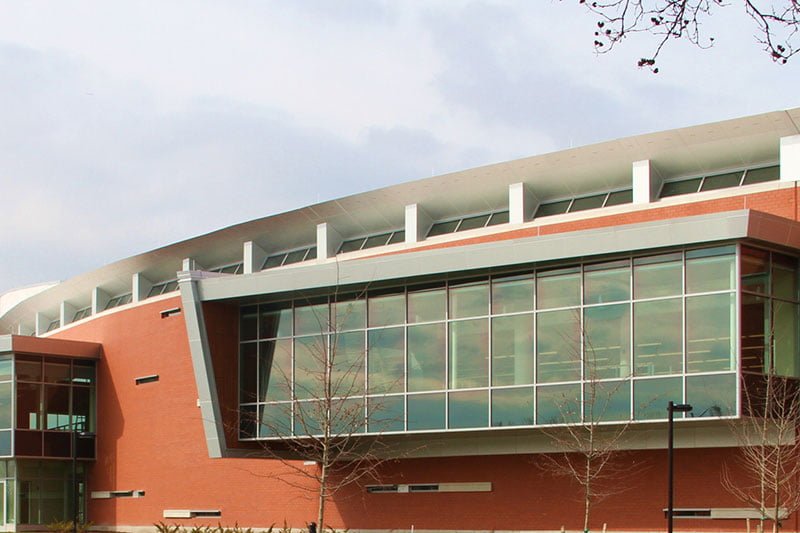 Architectural Sheet Metal
The perfect fit
We have recently complemented our commercial glazing products and services with complete in-house sheet metal design, production and installation. Architects and designers are using sheet metals – ranging from aluminum to advanced composites – for everything from roofing and exterior walls to intricate joinery and cornice work. We have the equipment and the expertise to help.
We have the capital region's only 13-foot metal fabricator for cutting and forming. This bending and shearing capability allows us to help you create stylish and functional architectural metal components using materials up to 14-gauge mild steel. We can fabricate materials to match most of your specific needs in pre-finished steel, aluminum, and anodized aluminum – all in a wide range of colors as well as copper and stainless steel.
On commercial projects we offer our customers the option to customize siding/wall panel design, for fascia, mansard roofs and equipment screen walls, to meet the needs of their project. We can customize the shape, configuration and coverage area of a specific siding/wall panel design. These items can be fabricated out of the same materials and finishes above. We also offer commercial grade soffit and fascia.
We specialize in the fabrication of architectural sheet metal items for our customers as well as installation if required. We will fabricate all the components you may require, precisely as you order them.
Specs and Capacities
Shearing capacity:
12ga. mild steel
.177 aluminum
16ga. stainless steel
Bending capacity:
14 ga. mild steel
.125 aluminum
16ga. stainless steel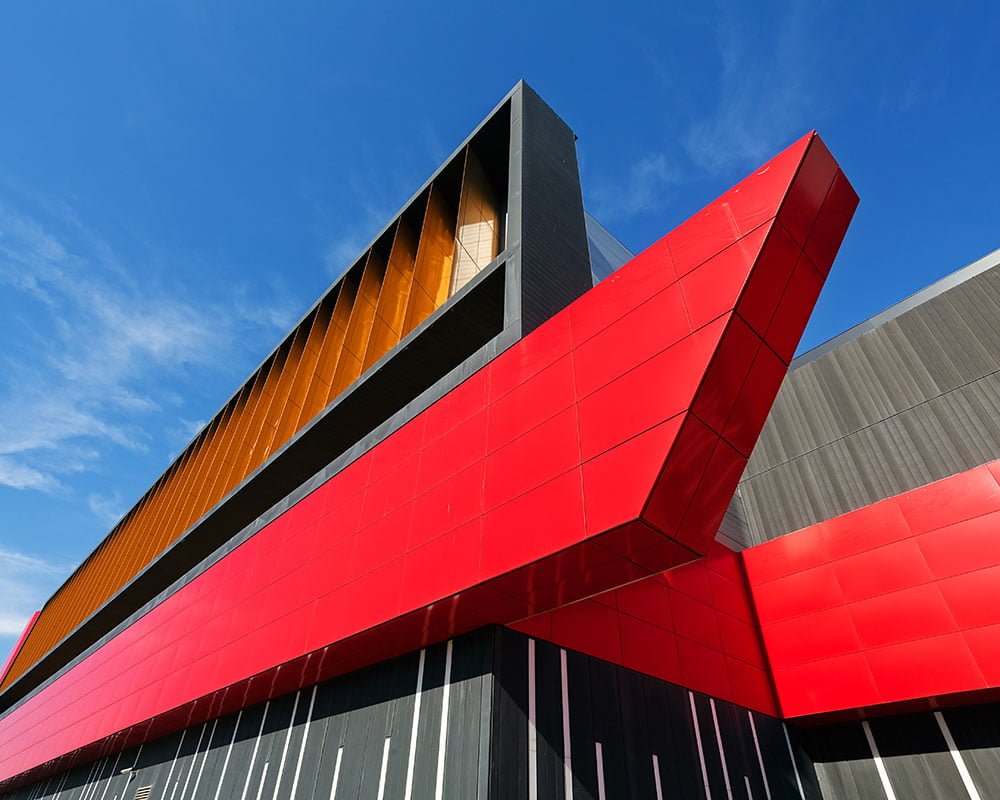 PERFORMANCE GLASS PARTNER
Want to find a better, more cost-effective way to do a project? Need to make sure what you've designed will work as expected? Have a difficult glazing that another glazing company couldn't accomplish? Let us show you how our expertise and technology can simplify your glazing project so you can focus on other details.